The Dallas Mavericks couldn't overcome a slow first quarter and fell to the Denver Nuggets tonight, 98-88. Shooting only 35%, the Mavs couldn't capitalize on a third quarter comeback in which they came back from 14 to tie the game. Credit must be given to the Nugs--namely J.R. Smith-- and their ability to turn on the after burners and pull away. But, Dallas had chances in the 4th quarter to cut the lead from 10 to single digits, but had some costly turnovers.
The return of Josh Howard wasn't much more than a rust-removal for #5. He logged 14 minutes and shot 1-5 from the field, racking up 7 points. He looked out of place and shape, but who can blame him? Carlisle did a good job of getting him enough minutes to acclimate J-Ho back to the NBA game yet not put him in a situation that would highlight his rust. His return is greeted with happiness by fans, but some players (Barea, George, Wright, Green, etc.) will be relegated back to the end of the rotation, despite some heavy signs of improvement. Barea will likely continue to get more minutes, but look for Gerald Green to be marginalized. A thought that has been somewhat overlooked: over these last 12 games without Howard, Dallas has gone 9-3. Adding him back to the mix will only help.
Tonight, though, the bright spots were few and far between. Courtesy of back to back
three pointers by Jason Terry, the Mavs cut the deficit back to 10 points. Jason Kidd, however, had a swing pass intercepted by Billups, killing the momentum and allowing J.R. Smith to score another basket. After the lead was cut to 9 a couple minutes later, Dirk got a rebound and tried a quick down court outlet to Devean George, which was intercepted by Melo. On the next senquence, still budding with hope, Barea tried to push the ball up and overthrew an open Dirk and the ball went out of bounds. These costly turnovers shot down any chance of a comeback, and the Nuggets were too much to handle.
On the positive side, give credit to Devean George. He played stellar defense, had two steals (caused many more, that was not a generous stat) and hit two key three pointers in the third quarter comeback. Dirk overcame an slow first quarter and exploded for 16 in the third and finished with yet another double double.
Dallas almost pulled off a win on the off night of all off nights, which is the sign of a good team. Next up the Mavs have Toronto on Wednesday night, New Jersey on Friday and Washington on Sunday. Three winnable games that can move Dallas up in the Southwest Division standings. Looking at the rest of the West, the Jazz lost tonight, leaving them only a half game ahead of the Mavs. The Phoenix Suns were victorious, creating a bottleneck in the Western Conference playoff race. The standings as of tonight:
3) San Antonio.....15-8---5 GB
4) New Orleans.....13-7---5.5 GB
5) Houston.........15-9---5.5 GB
6) Phoenix.........15-10--6 GB
7) Portland........15-10--6 GB
8) Utah............15-11--6.5 GB
9) Dallas..........13-10--7 GB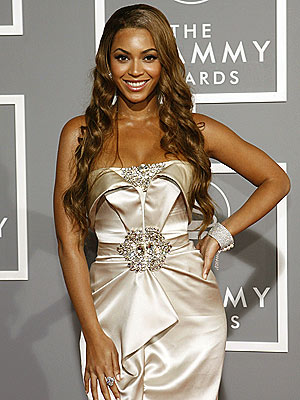 I know, I know, it's only 25 or so games into the season. But how exciting is this season's playoff fight going to be? This could shape up to be one of the best finished in years. So, even if the Mavs aren't meeting your expectations, you can count on some great basketball games to be played night in and night out for the rest of the season. This is one year in which every game truly counts, and the competition for those 8 spots is going to be fierce. Sasha Fierce. (My excuse to put a Beyonce pic in here)
Coming Tomorrow: The Arena Football League has called off its 2009 Season. We will give you the information and tell you how this effects Dallas sports and the Desperado players.
Coming Soon: Ever wondered who the most Valuable Dallas Player is? Dirk? Tony Romo? Josh Hamilton? We will break down who deserves the crown of Mr. Dallas.
--PD