On the heels of an impressive 27-16 win at Lambeau Field (the FIRST time ever), the Cowboys have the fear of every NFL team. Partly because this victory was so convincing, yet they were not at their best. The offense struggled to find any kind of rhythm--this was even pointed out by the astute John Madden--in the first half, and T.O. was held completely in check by a good Green Bay secondary. However, the Cowboys showed the world the value of the "big play factor". Drives were seemingly going nowhere and then...BOOM! (another shout out to Madden) a big play dissolves the gaining confidence of the Packer's D. With the neutralization of Terrell Owens, Dallas would need other guys to step up and fill the void, and did they ever. On the offensive end, a few stars of the evening:
--Marion Barber. The most obvious--he was the "Horse Trailer" player of the game. The Barbarian pillaged the defense of Green Bay, racking up a career high 142 yards rushing. The also got his customary touchdown. In fact, he played so well that no one remembers/cares that he fumbled the ball. Give props to the offensive line (no, as in zero, false starts for Flozell tonight! Amazing) and to the skill players who put up some great blocks to spring Barbs--most notably Terrell Owens, Jason Witten and Tony Curtis.
--Miles Austin. Tonight we saw what everyone became so excited about during the preseason. This guy is good. Apparently fully recovered from his injury, Miles scorched the defense on only 2 catches. Quickly Dallas is developing into a team who has solid receivers, don't forget about Sam Hurd, who was inactive today. But do, my friends, forget about that awful dropped pass that Patrick Crayton had. Also, be kind of forget that Crayton did not register a catch tonight. That hurts my argument about improving receivers.
--Felix Jones. One stat says it all: he averaged 12.7 yards per carry tonight. Need
i say more? Well, I can. Quickly becoming the King of the Big Play, Felix has scored a TD in all three of his NFL appearances. How long will this streak last? I predict week 5. It's as if he tries his absolute best to overshadow Barber, yet he can never do enough. The result: beyond amazing production from the running backs...and 217 yards rushing for the 'Boys tonight.
The Defense was stellar tonight, turning out a very solid performance and holding the Cheese to field goals in their first three trips to the red zone. The D-line was impressive, notching 3 sacks (2 more came from Anthony Henry). However, there was only one "star" on this side of the ball tonight. It was none other than:
--Adam Jones. Tonight, he truly played like Pacman. Always first to everything, he was gobbling up Packers like he was in a Nintendo system. On Green Bay's first run from scrimmage, Jones forced
and
recovered a fumble. He also racked up a team high 8 tackles. No big deal. It was only a year off.
Some others deserving recognition:
--Tony Curtis. Tonight, Curtis was asked to do something rather odd for a tight end...play fullback. Yes, with Deon Anderson out, the coaching staff turned to the next best thing: the third string tight end. It wasn't bad, either. Curtis did a solid job as Barber's lead blocker. Not many players can play out of position as well as he did tonight.
--Martellus Bennett. The Aggie had a catch the went for 37 yards. If you saw it, it most likely looked like a promo video, seeing as no one else was on the screen. (That's a joke about how open he was...I have other ones, tell me which one is best). If you saw it, you might have seen a tumbleweed, but that's about it. If you saw it, you might have mistaken it for a recently harvested corn field, only with no dreams (see: Kevin Costner).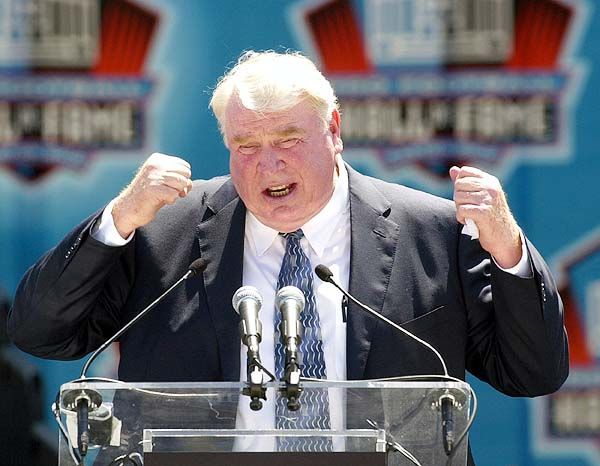 --John Madden. Please, keep making me laugh. Some people say you are old, senile, and not up for the job anymore, but i disagree. There is not a more unintentionally funny commentator in sports.
--Isiah "Stanback! I'm trying to catch this kickoff" did just that tonight...but only returned it 9 yards.
--Did anyone notice Roy Williams missing? I surely didn't. Either I should extend a "great job" to Patrick Watkins, or a "wow, he really is on the downward" to RW. Everyone likes Williams, so props to Watkins.
3-0. 13 left. Bring on Washington. Later this week: a profile on the new big name in Dallas: Felix Jones. Get the scoop here, on DallasDedicated.
Also, We want to say "Thank You" to all the readers who continue to support this growing site. We would love to hear what you have to say. Leave a comment or send an email: Dallasdedicated@hotmail.com
--PD