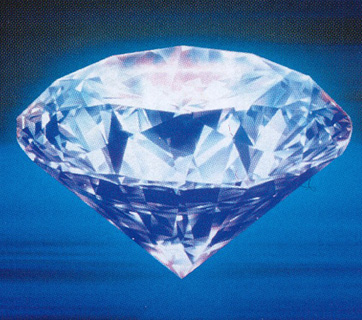 There is nothing more unpredictable than a professional sports draft. Scouts spend months to years analyzing players, hoping to find the one with the necessary skills to make the team better. However, it seems this research is like playing a slot machine: no one really knows what is going to happen. Sometimes the best flame out; sometimes the average become great. The unpredictability is what makes drafts so much fun for the outside observer (certainly not for Jerry Jones, I imagine his face droops more after every draft). Let's go back and look at the Dallas Cowboy's all time diamonds in the rough, along with the biggest busts. We will give the top 5 for each; to quailfy as a "diamond in the rough", he must have been selected in the 4th round or later. The lower the round taken, the better his career needs to be. To qualify as a "bust", he must have been a first round pick or the team's first overall pick, coupled with very dismal returns.
TOP 5 DIAMONDS IN THE ROUGH:
5)
Patrick Crayton, 7th round (216) 2004 draft
. From unknown Northwest Oklahoma State, Crayton has turned into the #2 receiver, as well as voluntary team trash talker. Had 50 receptions and 7 touchdowns last season.
4)
Marion Barber, 4th round (109) 2005 draft
. Though only in his third season, Barber makes this list because of what he has yet to do. He already has one Pro Bowl appearance--without being the feature back. A 4th round pick with the future that he has warrants his placement on this list.
3)
Brock Marion, 7th round (196) 1993 draft
. Marion spent 5 seasons in Dallas, including a 100-tackle season in 1997. The safety retired in 2004 with 3 Pro Bowl appearances and 31 career interceptions. Is third because he spent a relatively short time in Dallas.
2)
Chad Hennings, 11th Round (290) 1988 draft
. Hennings, though drafted in 1988, didn't make his NFL debut until 1992 after he fulfilled his commitment to the U.S. Air Force. Even with starting his career at age 27, Chad emerged as a great pass rusher, and finished with 27.5 sacks over nine seasons.
1)
Leon Lett, 7th round (173) 1991 draft
. Lett is more famous for his two of the biggest blunders in sports history than he is for his stellar career. We all remember Super Bowl XXVII (except YouTube, apparently) when Lett recovered a fumble and was about to score when he was run down by a Buffalo Bill and stripped of the ball as we began to celebrate before crossing the goal line. Oops #1. Oops #2 was a season later, when Lett tried to unnecessarily recover a blocked field goal and muffed it, allowing Miami to recover it at the 1 yard line and win the game. Yes, these are quite comical and hard to forget, but Leon Lett's career was overlooked. After two Pro Bowl appearances and 22.5 career sacks, its safe to say Lett exceeded expectations.
TOP 5 BIGGEST BUSTS:
5)
Quincy Carter, 2nd round (53) 2001 draft
. Carter was hailed by Bill Parcells as the successor to Troy Aikman, but was released before he was able to blossom, due to drug-related offenses. Started one full season in which he threw 14 TDs and 21 INTs. In the season prior to this, he was supposed to be the starter, but lost the job halfway through the season...to Chad Hutchinson.
4)
Dwayne Goodrich, 2nd round (49) 2000 draft
. Goodrich is in prison. That says enough. After his rookie season, he was charged in a vehicular manslaughter case and sent to prison and 2003 for a 7.5 year sentence. As if that wasn't bad enough, in 2006, five additional years were added to his sentence. I'm sure he's training in the join for his tryout with the Cowboys in 2015.
3)
Rod Hill, 1st round (25) 1982 draft
. Played only two seasons for Dallas, and never started a game. After bouncing around the league as a return man, Hill joined the Winnipeg Blue Bombers in the CFL. He holds the franchise record for most interceptions. Very prestigious, Rod.
2)
David LaFleur, 1st round (22) 1997 draft
. An All-American out of LSU, LaFleur never transferred his success to the pro game. He only lasted four seaons with Dallas (and in the NFL), and never had a season with more than 322 receiving yards. Thank goodness Witten fell in our laps.
1)
Billy Cannon, Jr., 1st round (25) 1984 draft
. This pick was a disaster on all accounts. A promising linebacker, Billy was drafted and given a large contract. He was also advised to sign an insurance premium in case of injury, which he declined. Of course, as fate would have it, Cannon suffered a serious spinal injury halfway through his rookie season. This ended his career. If that isn't a big enough of a "bust" for you, this gift kept on giving. Upon finding out his career was over, Cannon did what every one who didn't sign an injury settlement would do...sue the Cowboys for negligence. This multi-million dollar suit was finally settled in 1992.
Oh yeah, and his dad, Bill Cannon, Sr., won the Heisman Trophy in 1959. Great, right? No. His dad washed out of the NFL, was later convicted of counterfeiting and sent to prison for almost 3 years. Plus his he sold his Heisman Trophy for some extra cash.
In other news, Josh Howard has done it again. Another terribly dumb comment has left reporters and fans alike shocked at the things he says and does. Much more on that coming real soon.
--PD